Freshly Baked From Our Kitchen to Yours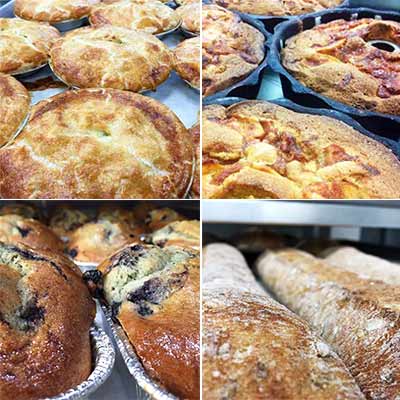 None Such Bakers start the day early to prepare a fresh selection of made-from-scratch specialties. Simple ingredients are combined together for Banana, Banana Chocolate Chip, Lemon Blueberry, Pumpkin and Pumpkin Chocolate Chip Quickbreads. Also scratch made daily are Jewish Apple Cake, Blueberry Crumb cake and decadent brownies.
Also baked fresh daily are loaf breads and rolls from the brands Ace, LaBrea, Bakery France and Vie de France. Pies baked every day are sourced from Gardner Pie Company and Chef Pierre.
Customers who visit late in the day will find our selection of baked goods depleted because we prefer to start fresh at the beginning of each day.